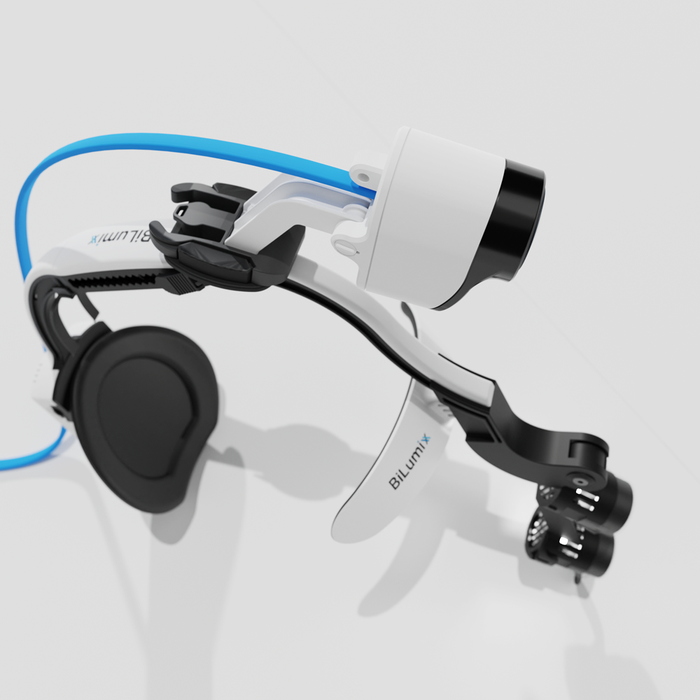 High quality video camera optimized for medical operation. Preorder now to receive our BiLumixCam on its first arrival!
Enables user to perform the operation on the area without looking directly
Enables to share the operation with cooperators and large audience.
Enables to review the operation and make decisions and adjustment to improve your operation based on analysis.
Feature
Stream & record video with desired point of view
Mountable to BiLumix Headlamp & any surface
View the operational area in close up view with zoom
Specification
Camera: 64 Mega Pixel
Magnification: BL-2(4-9x)
Display Resolution 1920 x 1080 (FHD)

Focus type: Single triggering auto focus & fine tuning
Wireless Connection: Wi-Fi 802.11n/ac, 5GHz. 2x2 MIMO
Battery: 5000mAH Li-ion battery integrated
USB-C current bank(external) supported (10,000mAH x 2)

Status LED indication: Power on/off, battery status

Remote Controller: Bluetooth 4.0, 2.4GHz
Video Encoding H.264
Camera Viewing Angle: Tilt function supported (+45°, -55°)

Software Requirement:
- O/S: Windows 10, 64bit
- CPU: Dual Core, 2.3GHz
- Memory: SSH 256GB
- Graphic Card: Intel HD Graphic card integrated
- WiFi: Wireless LAN IEEE 802.11 n/ac 867Mbps on 5GHz 
Fast wireless data transmitter included